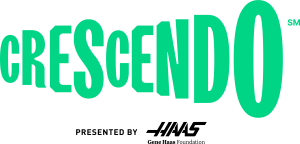 Utah FRC KICKOFF
@ Alta High
Saturday, January 6, 2024
---
Utah Regional FIRST Robotics Competition
February 29- March 2, 2024
Maverik Center
West Valley City, UT
Founding Sponsor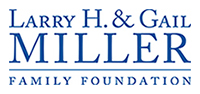 We asked our seniors' "How has FIRST impacted your life?"
"Joining an FRC team has been the best decision I've made so far in high school. I've met really incredible people and learned so much from the mentors. I also know what career I want pursue because of FIRST."
"FIRST has dictated how I live since I first started FLL in the waning years of elementary school. It taught me the principles of gracious professionalism, and has allowed me to grow into a fledgling engineer (from an admittedly unruly kid). So far I have participated in 5 different FIRST event locations, and been to each countless times. Without FIRST, I doubt I would be where I am today."
"The majority of future workers will be employed in a field that has not been invented yet." When I first heard this quote from one of my team mentors, I realized that there is so much more to discover in the world of science and technology that I cannot yet imagine. This quote has set my framework for my future; thanks to everything I have learned at FIRST, I will be the innovator who creates the new groundbreaking interdisciplinary field that changes the landscape for generations to come."
"As a freshman in high school, I was unsure about to where to get involved at my school. The robotics team was having a meeting to watch videos on STEM in the real world to encourage new members. As I continued to participate in this club, I found my second family and even was given the amazing experience of being our team's first female captain as of last year. Being a part of FIRST has helped [me] to pursue my passions in STEM, and share it with not only my team but my community as well.
"The reason I'm studying engineering, good friends, inspiring mentors, and a great community throughout high school."
"I joined the FIRST Robotics community as a three-foot tall second grader, not knowing how the organization would affect my personal and intellectual life. Over the years, I've found my home in the FIRST community and connected with people from around the globe who share my passion for science, technology, and spreading the love of STEM. At the World Championships each year, I form deep and lasting connections with 10-year-old kiddos, 60-year-old judges, and everyone in between. The incredible people I meet at FIRST events are part of what fuel my drive to keep on going back, and they're also an amazing support structure which has helped me more than I can say. Because the FIRST Robotics community has given me so much, I'm always looking for ways to support the organization and help new members. Recently, I was selected to be the youngest judge in Central Texas for FIRST LEGO League. I'll be spending innumerable hours before this May reviewing and critiquing the presentations of FLL teams, and I'll also be judging at Detroit World Championships. Last March, I founded RoBox to make early-childhood STEM education 10x more affordable. We developed a $30 customizable robotics kit, conducted a pilot camp, and currently we're in the pre-patenting stage. Last spring, I co-founded FIRST Pathways, a project to address the drop-out rate between the elementary/middle and high school programs. We're already working with FIRST Headquarters (including FIRST founder Dean Kamen himself!) and we hope to make the future of FIRST even brighter."
"As the CEO of Husky Robotics team, I have faced many obstacles and hurdles while striving to become a successful, cohesive, and efficient team. When I began my journey of robotics, I had little understanding of what it took to be a leader. Always a little introverted, I began afraid to speak my opinion, ask questions, or even simply offer suggestions. I didn't think of engineering as a possible career path for myself. Today I know better. But back then, I lacked the confidence to succeed, seeing engineering as a path that was more suited for my brother. However, he persuaded me to join his team, understanding that I had great potential. As I got more engaged in robotics I came to understand the empowerment that robotics can bring to young women like myself. I slowly learned how to build, design, market, program, work as a team member, and lead thanks to robotics. Equipped with these skills, today I have the confidence to lead a team. I know that competent leadership requires massive amounts of communication, integral to the coordination and respect of peers, teachers, and mentors. It is only through reasoned arguments and understanding that team members can come to agreements on issues. But, it also requires fun and enjoyment within my team. As we say at FRC, "It's the hardest fun you'll ever have". To promote this environment, our team has promoted a culture of never tearing down ideas and instead objectively analyze designs and ideas to come to a conscientious. This creates positive creative energy on our team, which has allowed me to blossom and become the effective communicator I am today. FRC and FLL have truly had a meaningful impact on my life and the best advice I can give to any prospect members is Join! And see for yourself!"
Contact
Email: utfrc@utah.edu
Phone: (801)581-3605